Wheel Inn RV Park is located just 7 miles south of Kanab, Utah. We are a newly opened RV park centrally located between Zion National Park, Bryce Canyon National Park, the north rim of the Grand Canyon, and Lake Powell. Come experience the beauty of some of America's most famous National Parks from the comfort of your own RV. We have sites to accommodate everything from small-size rigs to full-size rigs.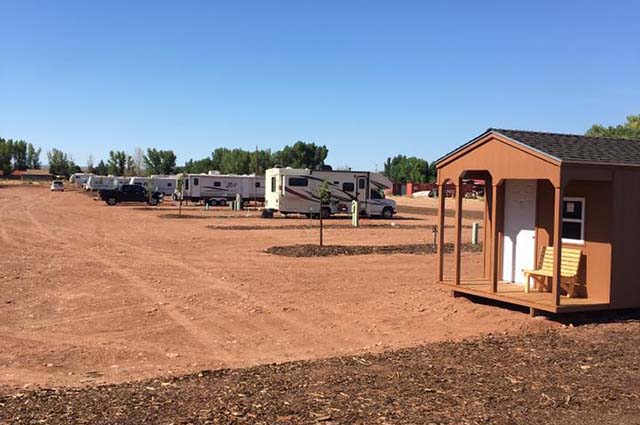 Let us be your Base Camp for Adventure!
While Wheel Inn RV Park is situated in prime location for visiting several national parks, it manages to remain small and cozy. Even though we aren't the largest RV park in the area, we don't skip out on amenities! Our guests enjoy free park-wide Wi-Fi. Wheel Inn RV Park offers daily, weekly, and monthly rates, so feel free to stay as long as you like. We know that once you stay with us, you'll always want to come back!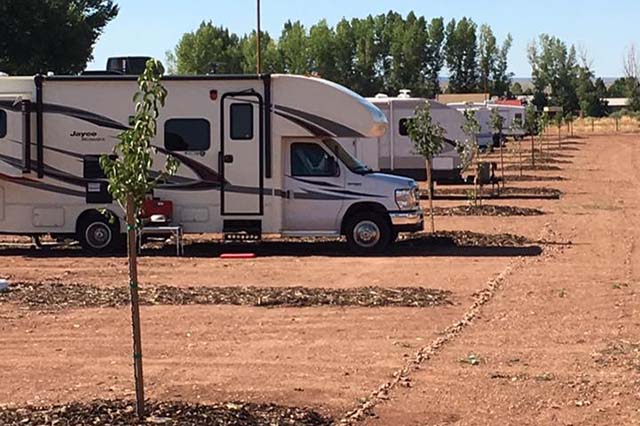 Camping Rates
Daily – $25.00 per night for 30 amp/$30.00 per night for 50 amp
Weekly – $125.00 per week
Monthly – $400.00 per month
RV Sites
Our park has 32 pull-thru, full hookup sites. Each site is universal, measuring 80 feet long and 20 feet wide. We offer the choice between 30 amp and 50 amp electrical hookups.
Alternative Sites
Wheel Inn RV Park offers long-term site use for guests who would like an extended stay in our beautiful location. Long-term site use agreements are a minimum of six months and start at $400.00 per month.