Meet the Men and Women who helped create "Little Hollywood" and the many wonderful classic western movies we all love.
Each year we round up artists who not only portray western legends on film but who are western legends themselves. Without these hard-working men and women our eyes never would have been opened to both the rugged and romantic side of the Wild West. The landscape of the West speaks to us, but these actors give it a voice. Something that sets our modern Legends apart from the characters they portray is that after the film director says "Cut!", instead of riding off into the sunset, they continue to face the same challenges that many of us do. They have homes, families, infirmities, and many demands for their time.
****
We are thankful these stars are able to attend this years' Western Legends Heritage & Music Festival. Please be aware that some of the stars listed here may have other obligations or priorities that may arise at a moments notice. If a star listed here is unable to attend the event we will update this list.
We appreciate your understanding.
****
Stars attending this year's event:
- Wyatt McCrea -
Wyatt McCrea is the oldest grandchild of the late actor Joel McCrea and his actress wife Frances Dee. Wyatt is the co-owner of Third Point Productions, which produces primarily television content, commercials and music videos. He is an Associate Producer on the television series "Gen's Guiltless Gourmet" and serves as Executive Producer for several television projects currently under development or in pre-production including, "Shootin' the Breeze", "Cars Undercover", "A Racer's Life" and "The Joel McCrea Story". Wyatt has been featured in both print and internet advertising for Uberti/Benelli USA, has appeared in the cable series "Call 911", as well as several local television ads and has portrayed various western characters in variety of reenactment productions. Over the years he has also been active in his families ranching business. He enjoys participating in various film festivals and giving presentations in an ongoing effort to preserve the history of his film making grandparents. Wyatt is a founding member and board president of the Joel and Frances McCrea Ranch Foundation; serves on the Board of the National Cowboy and Western Heritage Museum; is a past member of the Executive Committee of the Golden Boot Awards; is a Board Member of the Will Rogers Ranch Foundation; a Board Member and past board president of RideOn Therapeutic Horsemanship; a member of the Rodeo Historical Society, the American Quarter Horse Association (Life Member), NMMI Alumni Association (Life Member); and a member of the Advisory Board for the Boys and Girls Club of Camarillo, CA.
- Neil Summers -
Born in London, Summer grew up in South Africa until 1958, when his family moved to the United States. After graduating from high school in Phoenix, Arizona, he began working as a professional stuntman. In the early years of his career, he worked mainly in American western films - especially with John Wayne - and western series like Bonanza. After director Sergio Leone saw Summers in The Life and Times of Judge Roy Beans from 1970, he hired him as a sidekick by Terence Hill and Henry Fonda for the Italian western parody, My Name is Nobody, which allowed Summer to gain a foothold in the European film industry as well.
Since then he has starred as a stuntman and actor in supporting role in movies and TV fims, as well as on television series, including Lucky Luke, Harry and the Hendersons and Dr. Quinn - Medicine Woman.
Summers, is a self-confessed western fanatic who owns a large collection of Western memorabilia, some of which is on a display at the Gene Autry Museum, and who has written several books on the Wild West and its portrayal on film and television, has almost 40 years of work as a stuntman to the "most frequently killed performers" ever. He has been "shot" numerous times during his acting/stunt career, including several times by John Wayne, James Arness (as Marshal Matt Dillon) and the cast of the Cartwright family from Bonanza.
His filmography as a stuntman includes such films as The Naked Gun 2 1/2 , Chaplin, The Naked Gun 33 1/3, Mars Attacks!, The Jackal, US Marshals, Mercury Rising, My Name is Nobody, Wild at Heart, Dick Tracy, The Troublemaker, Bad Girls, The Convicted, and Murder in the First.
- Darby Hinton -
Darby started his long acting career at the tender age of 6 months old and he hasn't stopped since. His first appearance was on 'Play House 90' followed by commercials and many of the classic TV shows back then. Like, 'Mr. Ed,' 'Wagon Train,' 'Route 66' & The Adventures of Ozzie and Harriet.
Darby's film career didn't start until he was 4 years old when he was featured in a film called 'Hero's Island'. Working with the likes of Harry Dean Stanton, Rip Torn, Neville Brand. and James Mason. Followed by Disneys 'Son of Flubber.' Just before turning 6, Darby landed the plumb role of playing Fess Parker's son 'Israel Boone' on the hugely popular 'The Daniel Boone Show' which ran for 6 seasons and had a Thursday night viewing audience of 30 million by it's 4th season. The show still has millions of loyal fans and lives on in reruns attracting even more fans today.
After 'Boone' ended, Darby tried to shake the all American image by playing a drug user on, 'The Bold Ones: The New Doctors,' a troubled youth on 'Owen Marshall, Counselor at Law' even a drug dealer on Jack Lord's, 'Hawaii Five-0.' But everybody still loved and knew him as 'Israel'. Darby then decided to take time off and focus on education, since most of his had been on set with a studio teacher. He left Hollywood and graduated High School from, The American School in Switzerland. He then started his College experience completing 3 around the world voyages aboard the SS Universe while attending World Campus Afloat. Where he was able to study theatre, and actors, around the world. From Indonesian Shadow Dance, Noh & Kabuki Theatre, to the classic Greek & Roman Tragedies, all in their place of origin. When his academic voyages ended he went right back to work, with featured roles on, 'Magnum, P.I.,' 'The Fall Guy,' 'Hunter' and 'Mike Hammer' to name a few.
Darby continued his film work as well, from martial arts films in the Philippines to a detective in Malibu that couldn't shoot straight in the cult classic, 'Malibu Express.' He did a number of other features as well, at home and abroad. They took him to places like Russia, Romania, Bulgaria. When he started his family however, he decided to look for more steady work closer to home. He became the Probation Officer on 'Days Of Our Lives,' and eventually became 'The Salem Rapist' during some of the shows highest ratings. With more kids, came more responsibilities, and not having a real father growing up, (His father was killed in a plane crash when he was 14 months old), Darby wanted to be there for his kids, to help them and watch them grow. But... he still loved acting. So, he started just pursuing commercials and theatre close to home. That lead him to a role based on Charles Doheny for Theatre 40's, 'The Manor.' A play he has stared in for the last 16 years, performing to sold out audiences in the real 1920s Doheny estate, 'Greystone,' in Beverly Hills.
As soon as the youngest of his 5 children left home to be a ski instructor in New Zealand, Darby started focusing on his acting career again and has since got to portray some memorable historical characters; Like David Burnet, 1st president of Texas in, 'Texas Rising.' George Donner in, 'The Donner Party - Dead of Winter,' and his most recent role, Cole Younger in, 'Bill Tilghman and The Outlaws.' in 2018.
- Rudy Ramos -
With only one television credit on his resume, Rudy was cast in the hit TV western, The High Chaparral (1967), as "Wind", the half-breed Indian boy. Forty-seven years later, his career is still going strong.
Recurring roles on TV include Resurrection Blvd. (2000) and Hunter (1984). Rudy has had starring roles in made-for-TV movies such as The Blue Knight (1973), Helter Skelter (1976), Everybody's Baby: The Rescue of Jessica McClure (1989) and Dr. Quinn Medicine Woman: The Movie (1999), to name a few. Guest appearances on episodic TV range from George Lopez (2002), NYPD Blue (1993) and JAG (1995) to Murder, She Wrote (1984), MacGyver (1985), Hill Street Blues (1981) and Hawaii Five-O (1968), with many in-between.
Rudy has also performed in many feature films. He has had featured roles in Beverly Hills Cop II (1987), with Eddie Murphy, and The Enforcer (1976), with Clint Eastwood, co-starring roles in Colors (1988), directed by Dennis Hopper and staring Sean Penn, and The Driver (1978), with Ryan O'Neal, and starring roles in Quicksilver (1986), with Kevin Bacon, Defiance (1980), with Jan-Michael Vincent, and Art Carney, Torchlight (1985), with Steve Railsback and Ian McShane and Road Dogz (2002), with Jacob Vargas and directed by the up-and-coming young director, Alfredo Ramos.
As a member of the Los Angeles Actors Theatre, Rudy performed the role of "Cupcakes", in the award-winning hit show, Shorteyes, by Miguel Pinero. Other stage performances have taken place in such notable theaters as The Mark Taper Forum, John Anson Ford, The Met, Matrix, The Los Angeles Theatre Center, Nosotros, South Coast Rep, New Mexico Rep and The Ojai Playwrights Conference.
The album, "Hard Knocks and Bad Times", showcases Rudy's musical talents.
- Cheryl Rogers Barnett -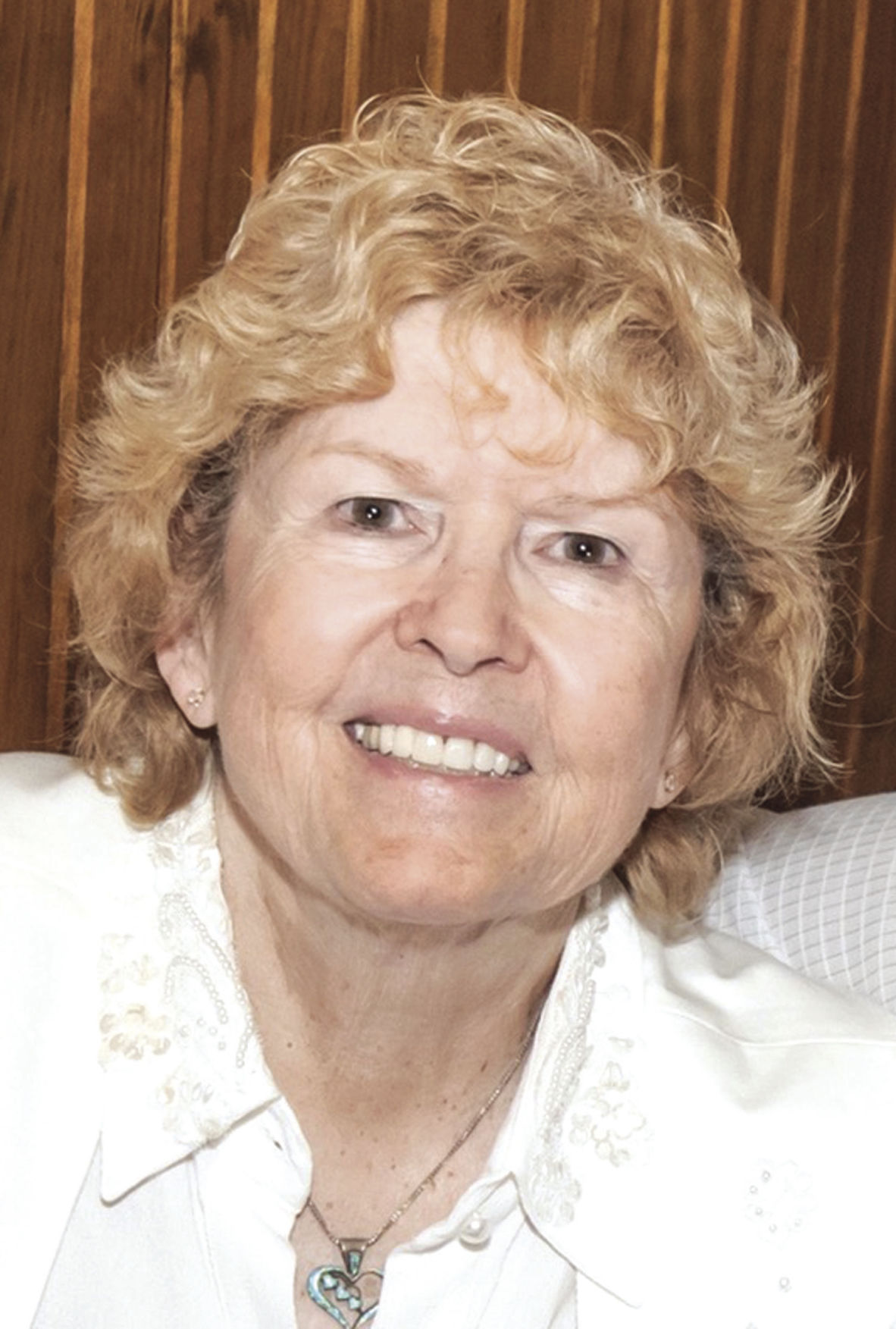 Cheryl Rogers-Barnett is the adopted daughter of Roy Rogers and his first wife, Arline, and is the eldest of the Rogers' children. While on a personal appearance tour in Texas, Roy stopped off in Dallas and visited the babies at Hope Cottage. As Roy told it, all the babies in the nursery would cry whenever he leaned over their cribs and tickled them under the chin. All, that is, except Cheryl, who grasped his finger, smiled and cooed. He said it was love at first sight.
Cheryl's acting career was extremely brief, as a child she was introduced in the film feature "Meet Roy Rogers." Had a line in "Trail of Robin Hood" and in the "Outlaws of Paradise Valley" episode of the Roy Rogers TV Show. Like the rest of the Rogers children, Cheryl appeared on several TV variety shows and in numerous commercials. She is the author of "Cowboy Princess" and "Cowboy Princess Rides Again," and a co-author of "The All-American Cowboy Grill" cookbook. She has had several articles published in magazines and has written forewords and liner notes for books and CDs. Cheryl and her husband Larry are the co-producers of two documentaries, "Roy Rogers: In His Own Words" and "Dale Evans: A Most Remarkable Woman." The documentaries are available on a DVD set.
Cheryl is in the History Channel project, "When Cowboys Were King." Was a presenter at the 2nd Annual Turner Classic Movie Festival in Hollywood, introducing four of her father's movies and one of her mother's films. She also introduced two of her father's films at the Traverse City Film Festival in MI. Cheryl has spoken at Brigham Young University on "Who Was Roy Rogers and Why Should We Care." For two years, Cheryl conducted one-on-one interviews of the celebrities attending the Lone Pine Film Festival; some of those interviews are available on DVDs sold in the gift shop of the Museum of Western Film History in Lone Pine, CA. She is kept busy speaking to various groups around the country such as: the Tennessee Farm Bureau, the Utah Farm Bureau, the Weatherford Texas Senior Center, the Allen Library in Allen, TX, the Lone Pine Film Festival in Lone Pine, CA and the Western Legends Festival in Kanab, UT.
- Don Collier -

Don has made over 200 credited movie and television appearances. He has performed with John Wayne, Robert Mitchum, Anthony Quinn, Dean Martin, Tom Selleck, James Arness, and even Elvis Presley. His first role was as an extra in 1948 in the western Massacre River (1949). This was followed by two more westerns -- Davy Crockett, Indian Scout (1950) and Fort Apache (1948) with John Wayne. Don later appeared in three more John Wayne movies.
In 1959, Don won the leading role of U.S. Deputy Marshal Will Foreman in the NBC series, Outlaws (1960). Starring with Don was Barton MacLane and Jock Gaynor. The second season of Outlaws (1960) found Will Foreman as a full-fledged Marshal. New characters were played by Bruce Yarnell, Slim Pickens, and Judy Lewis.
Don kept busy appearing on all the other western TV shows, such as Bonanza (1959), Gunsmoke (1955), Wagon Train (1957), Branded (1965), and Death Valley Days (1952). In 1968, he was cast as the foreman of the ranch The High Chaparral (1967) in David Dortort's latest western series of the same name. Working alongside a extremely talented and experienced cast, Don's portrayal of Sam Butler was fundamental to the success of the highly acclaimed show, which ran until 1971.
But he wasn't yet done with the old west. Even his commercials took advantage of his cowboy persona, when he became a 1980s icon as The Gum Fighter for Hubba Bubba Bubble Gum. More movies and TV kept him busy. Then he went further back in time when he was called on play the recurring role of William Tompkins in The Young Riders (1989) (1989-1992).
Don continued to guest star on TV in and out of the west in Little House on the Prairie (1974), two made-for-TV Gunsmoke movies (Gunsmoke: To the Last Man (1992) and Gunsmoke: One Man's Justice (1994)), a made-for-TV Bonanza movie (Bonanza: Under Attack (1995)), Banacek (1972), The Waltons (1971), Highway to Heaven (1984) and such big-screen movies as Tombstone (1993).
He worked on a western radio drama series titled West of the Story and was sidekick to Fred Imus on Sirius Radio's weekly show, Fred's Trailer Park Bash until Imus' death in 2011.
As of 2016, Don remains active with public appearances at Western and nostalgia shows like Western Legends Roundup in Kanab, Utah; Territorial Days in Tombstone, Ariz.; and the 50th Anniversary of The High Chaparral event being hosted in Sept. 2017 in Hollywood.
- Robert Carradine -
Robert Reed Carradine (born March 24, 1954) is an American actor. A member of the Carradine family, he made his first appearances on television western series such as Bonanza and his late brother David's TV series, Kung Fu. Carradine's first film role was in the 1972 film The Cowboys, which starred John Wayne and Roscoe Lee Browne. Carradine also portrayed fraternity president "Lewis Skolnick" in the Revenge of the Nerds series of comedy films.
Carradine made his film debut in 1972 in The Cowboys with John Wayne. He was also featured in a short-lived television series, of the same name, based on the movie. He made an appearance as a killer in the Martin Scorsese film Mean Streets shooting to death the character played by his brother, David.
During this time he worked with David on some independent projects including a biker film called You and Me (1975) and an unreleased musical called A Country Mile. He also did camera work for David's cult classic Vietnam War-inspired Americana which was not released until 1983.
In 1976, Carradine had the opportunity to demonstrate on screen what he considered to be his "first ambition", car racing, when he played Jim Cantrell in Paul Bartel's Cannonball. In the film Robert's character wins the cross country road race, beating the favorite, Coy "Cannonball" Buckman, played by his brother, David. In 1977, Robert became a snack for the vengeful killer whale in the Jaws imitation film Orca.
In 1978, Robert landed a demanding role in Hal Ashby's Oscar-winning Vietnam War drama, Coming Home, which starred Jane Fonda and Jon Voight. His performance caused some speculation that he might be the best actor in his family.
Robert was instrumental in securing his brothers David and Keith to perform with him in one of the most unusual casting arrangements in movie history. Together the Carradines played the Younger brothers in The Long Riders (1980) along with three other sets of acting brothers: Stacy and James Keach, Dennis and Randy Quaid, and Christopher and Nicholas Guest.
Also in 1980, Carradine co-starred with Mark Hamill and Lee Marvin in Samuel Fuller's The Big Red One recounting Fuller's WW II experience. His character, who was based on Fuller himself, narrated the film.
In 1983, he and Cherie Curie starred in the science fiction movie Wavelength in which he played a washed up rock star who helps extraterrestrials escape from a military base. For the film he performed his own compositions including one named after his daughter, Ever. Also in 1983, he starred in the music video for The Motels hit song "Suddenly Last Summer" as lead singer Martha Davis' love interest.
Carradine's biggest film success to date came in 1984 when he starred in Revenge of the Nerds as the lead nerd Lewis Skolnick. To prepare for the comedy, Carradine spent time at The University of Arizona, where the movie was filmed, participating in rush week. "No fraternity picked him, convincing Carradine that he was indeed right for the part of the nerd that nobody wanted to claim as their own." Carradine reprised the role of Skolnick in three sequels, taking over as executive producer in the latter two. In 2001 he played Donald Keeble in Max Keeble's Big Move. In 2000 he co-starred with Caroline Rhea in Mom's Got a Date with a Vampire. He reprised his role as Sam McGuire in The Lizzie McGuire Movie in 2003. Carradine's first television appearance was in 1971, on the classic western series, Bonanza. He also appeared on his brother David's series, Kung Fu, as Sunny Jim, the mute companion of Serenity Johnson, played by his father, John Carradine, in an episode called Dark Angel (1972). In 1979, he was alongside Melissa Sue Anderson in Survival of Dana.[6] In 1984, Carradine played Robert Cohn in the television mini-series version of Ernest Hemingway's The Sun Also Rises.[13] He appeared in the 1987 HBO mini-series, Conspiracy: The Trial of the Chicago 8. He was also a guest star in an episode of Law & Order: Criminal Intent entitled Gone (2005, Season 4, Episode 11). He also appeared in Jane Doe, a TV series directed by James A. Contner, in 2007. He played father Sam McGuire on Lizzie McGuire from 2001-2004. The show starred Hilary Duff as Lizzie and was widely popular among girls. The show's realistic approach to the problems of a 13-year-old girl also appealed to parents.
He appeared in the ER episode "Sleepless in Chicago" alongside Nerds co-star Anthony Edwards.
In January 2013, he and former Revenge of the Nerds co-star, Curtis Armstrong, hosted King of the Nerds on TBS, a reality TV series in which a group of nerds compete to find out which one is the nerdiest.
In 2015 he appeared on a fourth season episode of Celebrity Wife Swap with Hall of Fame wide receiver Terrell Owens. This was filmed while he was still recovering after his accident.
- Johnnie Whitaker -
Whitaker began his professional acting career at the age of three by appearing in a television commercial for a local used car dealer. He went on to appear in commercials for Mattel Toymakers, for such toys as Larry the Lion and Crackers the Parrot in their Animal Yackers series. In 1965, Whitaker originated the character of the young Scotty Baldwin in the soap opera General Hospital. In 1966, he acted in a major feature film, The Russians Are Coming, the Russians Are Coming, which also starred Brian Keith, the actor who would later play Whitaker's uncle in the television series Family Affair.
Family Affair aired from 1966 to 1971. It co-starred Whitaker playing the role of an orphaned boy named Jody Davis, living in a high-rise apartment in New York City with his twin sister Buffy (Anissa Jones) and older sister Cissy (Kathy Garver), his bachelor uncle Bill Davis (Brian Keith), and Bill's gentleman's gentleman, Mr. French (Sebastian Cabot). While a regular on the show, Whitaker also starred in the Hallmark Hall of Fame production The Littlest Angel and an episode of the long-running western The Virginian in 1969.
Also in 1969, Whitaker was a guest-star playing Jack in the S06E01 episode of Bewitched titled "Samantha and the Beanstalk".
After Family Affair, he appeared in a two part episode of Gunsmoke in 1971. Whitaker went on to star in the 1973 Sid and Marty Krofft Saturday morning children's series Sigmund and the Sea Monsters alongside Billy Barty and Scott Kolden, as well as appeared in feature films, including Disney's Snowball Express (1972), The Biscuit Eater (1972), Napoleon and Samantha (1972), and The Magic Pony (1977). His most prominent feature film role during this period was the lead in the musical version of Tom Sawyer (1973).
In an interview with Tom Snyder on The Late Late Show, Whitaker said he briefly worked as a computer consultant at CBS. He later joined a Los Angeles talent agency, Whitaker Entertainment, owned by his sister. Whitaker also was Dana Plato's manager.
In 1999, Whitaker received the Young Artist Former Child Star Lifetime Achievement Award at the 20th Youth in Film Awards.
He formerly starred in and co-produced the radio talk show, The Dr. Zod and Johnny Show.
In 2016, Whitaker gave a guest star cameo appearance in Amazon's reboot of Sigmund and the Sea Monsters. In the premiere episode, he played the part of a heckling boat owner Zach, against David Arquette's salty sea captain character, Captain Barnabas. The episode had a similar cameo appearance by original show creators, Sid and Marty Kroftt.
- Kathy Garver -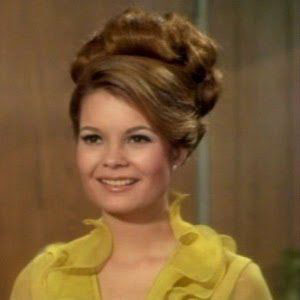 In 1965, Garver played a youthful Isadora Duncan, with June Lockhart as librarian Ina Coolbrith, the first poet laureate of California, and Sean McClory as the poet Joaquin Miller, in the episode "Magic Locket" of the syndicated western television series, Death Valley Days, hosted by Ronald Reagan. In the story line, Coolbrith develops a tenuous friendship with the teen-aged free spirit, "Dorita Duncan". The two have identical portions of a broken locket.
In 1966, while studying at UCLA, she auditioned for, and won, the role of "Cissy" Davis, the eldest of the three siblings on Family Affair. Garver had been a fan of Keith since she was ten years old and had guest-starred on his earlier CBS series about the Cold War, Crusader. Family Affair lasted for five seasons and Garver would play the role of "Cissy" throughout its run.
Appeared as Laura Hayden in The Big Valley (S4E16, "The Royal Road", 1969 Mar 3).
Today, Ms. Garver is an accomplished actress, author and speaker, appearing in such movies as "Princess Diaries," "Unleashed," and "Helen's Last Love," and as guest star in such MOWs as "Hercules Save Christmas" and "FBI Murders." Her stage plays include "Voice of the Turtle," "Vanities," "Under the Yum Yum Tree," "Sunday in New York," "Star Spangled Girl," "Romeo and Juliet" with musicals "My Fair Lady," "River Song: The Adventures of Tom Sawyer" and "Summer Magic."
Garver provided the voice of Firestar on the Saturday morning cartoon Spider-Man and His Amazing Friends. She voiced Storm, as well as other female guest characters. In the 1990s Spider-Man cartoon series, she played the voice of Miss America.
Garver was the voice of Alice Mitchell in the Dennis the Menace cartoon special Mayday for Mother and Pepper in Chuck Norris: Karate Kommandos. Her other voice roles included the television series Fonz and the Happy Days Gang, The Tom & Jerry Kids Show, Droopy, Master Detective, The New Yogi Bear Show, The Richie Rich/Scooby-Doo Show and The All-New Super Friends Hour, the cartoon special Marvin: Baby of the Year and the anime film JoJo's Bizarre Adventure. In addition to her television work, Garver has lent her voice talents to numerous commercials, toys, and audiobooks.
Her voice has been heard in the films Apollo 13, Ransom, and Backdraft which were all directed by Ron Howard, and Jingle All the Way directed by Brian Levant. She appeared as a cable car tourist in the film The Princess Diaries.
Garver has produced, narrated, written lyrics, and composed the music for eight audio Beatrix Potter tales and eight Mother Goose based audiotapes for Smarty Pants, Inc. Her Beatrix Potter tapes have sold over two million copies and have won numerous awards.[citation needed] She has recorded books for Brilliance Audio, Dove, Audible, and Listen and Live.
From 2008-2012 she co-hosted the Comcast television talk show Backstage! With Barry & Kathy.
Ms Garver's latest plays include "Absolutely Dead" and "Dinner at Five" the latter written and directed by Lloyd Schwartz, also starring Fred Grandy, Christopher Knight and Caryn Richman.
As a noted speaker, Ms Garver gives presentations on "The Power of Perseverance" among other topics.
- Wilford Brimley -
Brimley was born in Salt Lake City, Utah, on September 27, 1934, where his father worked as a real estate broker. Prior to his career in acting, Brimley dropped out of high school to serve in the United States Marine Corps, where he served in the Aleutian Islands for three years. He also worked as a bodyguard for Howard Hughes, a ranch hand, a wrangler, and a blacksmith. He then began shoeing horses for film and television. He began acting in the 1960s as a riding extra in Westerns and a stunt man at the urging of his friend, actor Robert Duvall.

Brimley's onscreen breakthrough came when he was cast in the popular 1970s television series The Waltons as Walton's Mountain resident Horace Brimley; he made seven appearances between 1974 and 1977.
His first credited feature film performance was in The China Syndrome (1979) as Ted Spindler, a friend and coworker of plant shift supervisor Jack Godell (portrayed by Jack Lemmon). Later, Brimley made a brief, but pivotal, appearance in Absence of Malice (1981) as the curmudgeonly, outspoken Assistant U.S. Attorney James A. Wells. He expanded on this cantankerous persona as Pop Fisher, world-weary manager of a slumping baseball team, in The Natural (1984). Shortly thereafter, Brimley secured his first leading role in Ron Howard's Cocoon (1985), portraying Ben Luckett, leader of a group of geriatrics who encounter a magically reinvigorating swimming pool by their retirement home.
Brimley's close friend Robert Duvall (who also appeared in The Natural) was instrumental in securing for him the role of Harry in Tender Mercies (1983). Duvall, who had not been getting along with director Bruce Beresford, wanted "somebody down here that's on my side, somebody that I can relate to."[9] Beresford felt Brimley was too old for the part, but eventually agreed to the casting. Brimley, like Duvall, clashed with the director; during one instance when Beresford tried to advise Brimley on how Harry would behave, Duvall recalled Brimley responding: "Now look, let me tell you something, I'm Harry. Harry's not over there, Harry's not over here. Until you fire me or get another actor, I'm Harry, and whatever I do is fine 'cause I'm Harry."
Through these and other early roles, Brimley became widely known for portraying gruff or stodgy old men, most notably on the 1980s drama series Our House, also starring Deidre Hall, Chad Allen and Shannen Doherty. However, he made a change from such "good guy" roles when he played William Devasher, sinister head of security for the Bendini, Lambert & Locke law firm, in the Tom Cruise film The Firm (1993) (based on the novel by John Grisham).
After portraying the father of Kevin Kline in In & Out (1997), Brimley retreated from Hollywood in favor of involvement in more independent productions. He made an auspicious mainstream comeback with the TNT film Crossfire Trail (2001), co-starring with Tom Selleck(whom he had previously worked with in the '80s film High Road to China). He played an intimidating US Postmaster General in a 1997 episode of Seinfeld (The Junk Mail), who forces Kramer to end his boycott of the mail service. After several more years of independent film and TV acting, Brimley had a supporting role in Did You Hear About The Morgans? (2009), making witty exchanges with star Hugh Grant.
Brimley has frequently appeared in commercials, notably a series of commercials for Quaker Oats Oatmeal throughout the 1980s and 1990s. The Quaker commercials were famous for their slogan: "It's the right thing to do and the tasty way to do it." Brimley is also known for appearing in numerous television advertisements for Liberty Medical, a company specializing in home delivery of medical products such as diabetes testing supplies. He was also the voice-over for a Bryan Foods television commercial campaign, which was created by the New York advertising agency Ally & Gargano, written by A & G group creative director Peter Hoffman, and directed by long-time Hollywood director Howard Zieff.
- Dawn Wells -
On October 18, 1938, Wells was born as Dawn Elberta Wells in Reno, Nevada, where she attended Reno High School. In 1959, Wells was crowned Miss Nevada and represented her state in the Miss America 1960 pageant in Atlantic City, New Jersey. In Hollywood, Wells made her debut on ABC's The Roaring 20s and the movie The New Interns and was cast in episodes of such television series as 77 Sunset Strip, The Cheyenne Show, Maverick, and Bonanza, before she took the role of Mary Ann on Gilligan's Island. She reprised her character in the various Gilligan's Island reunion specials, including the reunion cartoon spin-off Gilligan's Planet and three reunion movies: Rescue from Gilligan's Island, The Castaways on Gilligan's Island, and The Harlem Globetrotters on Gilligan's Island. She also appeared as a guest star on Wagon Train, Tales of Wells Fargo, 87th Precinct, Surfside 6, Hawaiian Eye, Ripcord, The Everglades, The Detectives, It's a Man's World, Channing, Laramie, Burke's Law, The Invaders, The Wild Wild West, The F.B.I., Vega$, The Love Boat, Fantasy Island, Matt Houston, ALF, Herman's Head, Three Sisters, Pastor Greg, and Roseanne.
Wells had small roles in the early 1960s films Palm Springs Weekend and The New Interns, and later starred with Michael Dante in the independent 1975 film Winterhawk, playing a Western settler kidnapped by an Indian chief. Her other films include The Town That Dreaded Sundown, Return to Boggy Creek, Lover's Knot, Soulmates, Forever for Now, and Super Sucker. In fall 2011, she began filming Silent But Deadly (originally titled Hotel Arthritis), a comedy horror film released in 2012. Following Gilligan's Island, Wells embarked on a theater career, appearing in nearly one hundred theatrical productions as of July 2009. She spent the majority of the 1970s, and 1980s, touring in musical theater productions. She also had a one-woman show at the MGM Grand Hotel and Casino in Las Vegas in 1985. In 2005, Wells consigned her original gingham blouse and shorts ensemble for sale from her signature role. Beverly Hills auction house Profiles in History sold it for $20,700. In 2008, she joined Gilligan's Island creator Sherwood Schwartz in Los Angeles for the celebration of Schwartz's entry into the Hollywood Walk of Fame. She appeared on the "Celebrity Holiday Bash" episode of Food Network's Chopped, which first aired December 1, 2013.
In 2014, Wells released What Would Mary Ann Do? A Guide to Life, which she co-wrote with Steve Stinson. The book was released to coincide with the 50th anniversary of Gilligan's Island. Gilligan's Island co-star Russell Johnson died on January 16, 2014, and Wells and Tina Louise are the only surviving cast members of the sitcom. In May 2016, Wells was named Marketing Ambassador to MeTV Network. In January 2019, Wells was seen promoting the Gilligan's Island television series on the MeTV television network.
- Joe "Hoppy" Sullivan -
Hoppy fans - meet Joe Sullivan, Hopalong Cassidy's official look-alike and character representative!
Joe "Hoppy" Sullivan has been portraying Hopalong Cassidy at various functions around the country. His costume is a detailed replica of the one Hoppy wore in 1939, including Bohlin made products.
An experienced horseback ride, Sullivan uses hi own black/silver saddle and tack. He presents a unique slide show on the cowboys and cowgirls who starred in the B-Western movies during the 30's, 40's, and 50's and narrates Hoppy's tribute to America. Joe is authorized by Hopalong Cassidy Enterprises to portray Hoppy.
He has appeared and performed at the New Year's Day Tournament of Roses Parade in Pasadena, CA and has appeared as the host for the Hopalong Cassidy Western Series on Satelite TV. Joe also performed at Carnegie Hall and toured China with the Great American Cowboy Group.
Sullivan has been portraying Hoppy for 28 years, and is retired from sales management fora livestock feed and animal health manufacturing company. He is presently with a Therapeutic Riding Center for the mentally and physically challenged as a horse handler.
- Mark "Festus" Staggs -
Nobody does Celebrity impersonations like Mark Staggs! You're in for a real treat!
Now doesn't everyone just LOVE Gunsmoke's favorite lovable character: Festus?!? You may also see a tinge of Forest Gump, Clint Eastwood, Bill Clinton, John Wayne, Jimmy Stewart, an all kinds of clebrities wrapped up into one talent, Mark Staggs.
---
Don't forget to join us for Dinner with the Stars Thursday, August 15, 2019 & Breakfast with the stars Saturday, August 17, 2019.
Click here to purchase your tickets to Breakfast & Dinner with the Stars.